Cable pathways are used to route and run the cables. there are several types of Network cabling pathways some of which includes:
Conduits
Cable trays
Raceways
Fiber troughs
Runways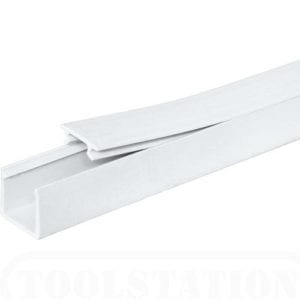 Conduits are most popular and commonly used Pathway. Conduits can be either Platic or Metallic and vary in size depending upon the number of data cable or type of cable being used. Conduits can be rigid or flexible and it runs from a work area to a wiring closet. Conduits are useful as they hold the cables firmly and give a neat look and feel. When Installing Conduit, it is recommended that enough conduit be installed so that it would be only 40 percent full by your current cable needs. Conduit should only be filled to a maximum of 60 percent, so this margin leaves you with room for future growth. Conduits either plastic or metallic are used for horizontal and backbone cables.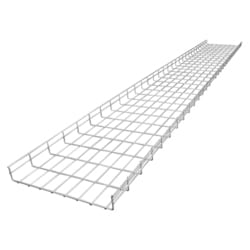 Cable trays: Cable trays are trays made of wires to support, manage and run a large number of horizontal runs. Cable trays are easier to maintain and you basically have to lie down the cables over the cable trays. The biggest advantage using cable trays is that the cables are very accessible when it comes to maintenance and troubleshooting. CADDY CatTrax from Erico is another type of cable-suspension pathway type that is flexible and easy to install in the ceiling space, telecommunications room, or equipment room.
Raceways: Raceway is another type of useful pathway to route cables that look aesthetically pleasing and professional.   Raceways are used for surface mounting horizontal cables and are usually pieced together in a modular fashion with vendors providing connectors that do not exceed the minimum bend radius. Raceways are typically used to hide cables where cable is not easily installed inside the wall. Raceways can be differentiated by material (plastic, Rubber, Metalic), mounting type (Wall/Desk, Floor, Overhead and Outdoor).
Contact us for complete Data cabling Installation services.